Wine Refrigeration Filters:
Self Contained
Self Contained units are all-in-one systems that cycle air through the wine cellar and exhaust heat from the back. Self Contained units are the most cost effective option for many collectors as they require less space than split systems. Most all-in-ones will require a power source and somewhere to drain condensate to.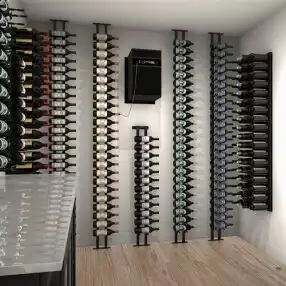 Ducted
Ducted systems are perfect for wine collectors who want the cellar to be as quiet and vibration free as possible. Ducted wine coolers sit in an adjacent room and gently circulate air through insulated ductwork. These systems have become extremely popular as an alternative to a split system because they offer the quiet performance of a split without having to run refrigerated line-sets to a second unit.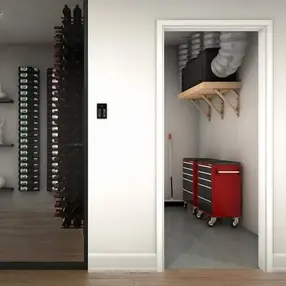 Ductless
Ductless systems are connected by small cables and a refrigerant line to an indoor or outdoor condenser with a wine cellar unit to cool your cellar.